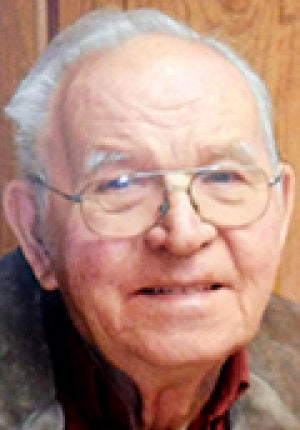 William D. "Butch" Plouzek, 82, of Lincoln, formerly Dorchester, passed away May 17,
2014.
He was born on Oct. 7, 1931 to William and Abbie Plouzek. Retired farmer.
He was the rock of the family and a friend to nearly everyone he met. Dearly loved, sorely missed.
Survivors include: devoted friend and companion, Verna Shannon of Lincoln. Sons and daughters-in-law: Bill and Mary of Dorchester, Bob and Jeri of Lincoln. Granddaughters: Alyssa and Gwen Plouzek of Lincoln. Grandsons: William James and wife Kim Plouzek of Dorchester, Michael Plouzek of Lincoln. Great grandchildren: Abbie and Dean Plouzek of Dorchester. Brothers: Raymond and wife Barb, Gene and wife Donna. And Babe the Wonder Dog.
Services were last Friday, May 23, at Kuncl Funeral Home in Crete.