The season's first extreme weather hit the Dorchester area yesterday and last night, along with some of
2014's first eye-popping precipitation amounts.
The National Weather Service says parts of York County received 5" or more of rain on Sunday.
The Village of Dorchester has received around 2.25" to 2.50" over the past 36 hours, depending on whose rain gauge you check.
The storms that developed in southern Nebraska near Hastings on Sunday damaged homes and businesses in or near Sutton, Garland, Cordova and Daykin. (See the picture to the left for the damage in Sutton.)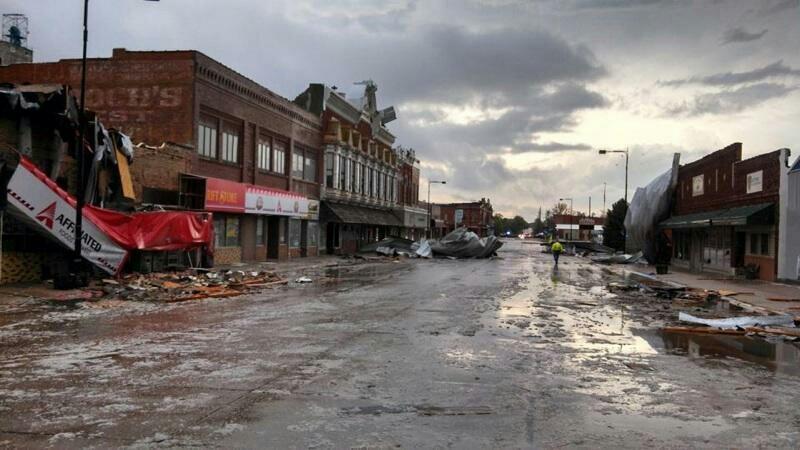 The storms also left more than 18,000 utility customers without electricity.
The storms maintained their strength and continued to generate tornadoes for more than three hours as they moved across Nebraska.
They knocked down several farm outbuildings west of Sutton and blew debris across U.S. Highway 6, forcing officials to close the highway. The town's business district was also damaged.
No damage has been reported in the Dorchester area, but our area remains in a flash flood warning in areas along the Blue River and Turkey Creek.
Here are the rainfall totals over the past 36 hours for our immediate area:
Seward, 8.8 miles NNW -- 4.74"
McCool Junction, 1.1 ENE -- 3.29"
Dorchester, 2.1 NW -- 2.70"
Western, 4.4 NNE -- 1.87"
Milford, 5.9 SSE -- 0.75"